Oswego, Illinois
Kayak or Paddleboard on the Fox River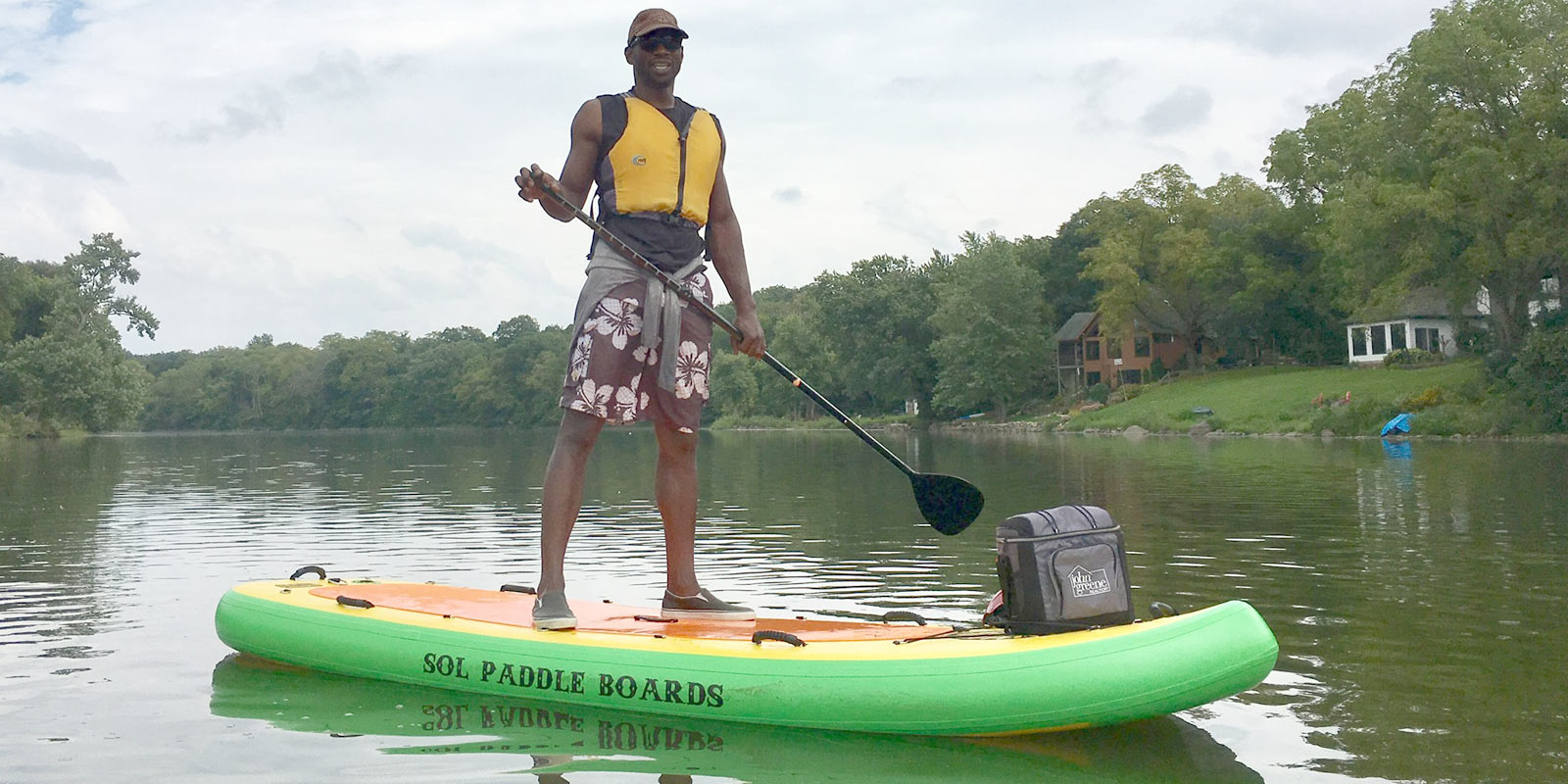 Overview
Take a river trip down the Fox River through scenic and historic downtown Naperville. This winding and gentle branch of the Fox River will offer you a memorable experience and a view of Oswego you've never seen before. See the quiet corners of downtown, a range of wildlife from blue heron, jumping fish, snapping turtles, and much more.
We only offer our river trips when the river is safe for all paddlers. Often times the DuPage River is too low for us to navigate and other times it is too high. At times where the DuPage River is too low please look to see if we are operating in either our Naperville or Plainfield location.
What to Expect
The time the trip takes varies depending on water flow and can range from one hour to one and a half hours.
For all of our river trips we recommend that customers have some prior experience kayaking or paddle boarding. If you have never kayaked or paddleboarded before please try one of our flat water kayak or paddleboard rentals in the downtown Naperville quarry.
Registration
We only take walk in's for river trips; however, please contact us if you have a group of ten or more and we will guide you to the best times. Customers will meet at Saw Wee Kee Park where they will meet our friendly staff to register.
Customers will be transported up river to the put-in location where they will meet additional friendly staff that will help outfit them with the proper equipment for their kayaking/paddleboarding trip.
What's Included
All trips include kayak/paddleboard, paddle, PFD (personal floatation device). We recommend customers leave any valuables or things they don't want lost or damaged in their vehicle.
We provide water resistant (dry) bags. We recommend customers wear synthetic closing and avoid cotton. Customers must have closed toed sneakers (old sneakers recommended) or sandals that cover their feet. We also recommend sunscreen, water, and snacks.
Once kayakers and paddleborders have been properly outfitted with their equipment they will be given some brief instruction about how to have a safe and memorable experience.
Hours
Registration is available from 10 am until 5:30 pm. Last boats are on the river by 6 pm.
Cost: $50
View Our Interactive Map:
All parking and registration is at south end of route (Saw Wee Kee Park). After registration, we will provide transportation to the starting point.