Naperville, Illinois
Currently Closed - Coming Soon!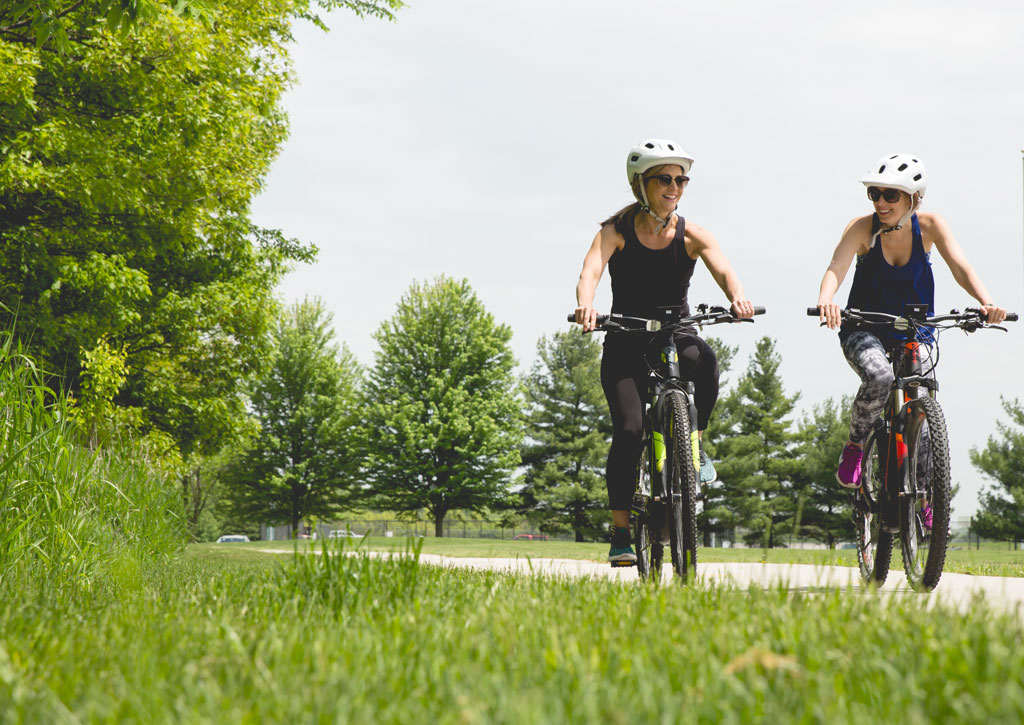 Overview
New for 2018! Come check out our new Electric-Bike Adventure! What is an Electric Bike or E-bike? It's an electric assisted bicycle that looks and feels like a normal bike, but it gives you a bit of extra boost so you can cruise faster for longer. Like you on a bike, but more bionic and super-powered you. Cruise our amazing local trails like you have never seen before.
We offer Class 1 Electric Bikes, so they are super safe and meet Federal and State laws for class one E-bikes. You choose your boost level based of your comfort and experience and the onboard computer measures your wattage output to the pedals and gives you the desired extra boost. The harder you push, the more boost you get, that is until you hit the boost limit of 20mph.  Our starting point puts you right in the middle of of 32 miles of the best paved and crushed limestone trails the Chicagoland area has to offer. Come check it out, we promise you will love it!
Book Online Now
What to Expect
When you arrive 15 minutes before your scheduled time will outfit you with a helmet, help select and size a bike that's best for you, give you instruction on how the bikes works, offer you some different options for route, and send you on your way! You'll have 1.5 hours to blaze our local trails in comfort and style.
No previous experience is required, other than knowing how to ride a bike!
Online Registration: $29/bike for 1.5 hour adventure
To ensure we have a bike for you please reserve yours by registration online. We can accept walk-up, but bikes are limited and riders with online reservation will get priority access. Our location is at the DuPage River Park Sports Complex at the intersection of Royce Rd & Washington Street in Naperville. Once you pull into the parking lot head all the way to the end where you see the brown brick building in the center of the four baseball diamonds. Look for our friendly staff and prepare to have an amazing adventure.
What's Included
All trips include E-bike, helmet, basic instruction, and map with recommended routes. We recommend customers leave any valuables or things they don't want lost or damaged in their vehicle or bring a backpack or fanny pack.
We recommend customers wear comfortable athletic clothing, closed toed sneakers, sunscreen, water, and snacks.
Hours
Weekends Only 8/17/18-9/30/18 12-5pm (weather permitting)
Check the home page for daily updates on opening or closings due to weather
Book Online Now
General Information
All E-Bike customers must be at least 16 years of age and have a valid drivers license with them at check in. Anyone under the age of 18 must be accompanied by an parent or guardian who can sign a waiver on their behalf.
Please dress appropriately. Comfortable athletic clothing and closed toed shoes recommended.
Bring plenty of water and sunscreen.
Naperville Kayak reserves the right to cancel scheduled E-Bike reservations in the event of severe weather or abnormal weather conditions.
View Our Interactive Map: